Planet Flops is based in Beverly Hills. Planet Flops are the most comfortable Flip Flops that I have EVER worn in my life, not only are the super comfortable they are also eco-friendly, made in Brazil out of natural rubber and are recyclable. This gives them 2 thumbs up in my book/blog. When I received my pair Licorice in Black I really underestimated this company. When I took them out of the package and got a feel I was like "WOW" these flip flops are super soft, and bendable. But when I put them on my feet I was in Flip Flop Heaven. I live in Florida so I am always in Flip Flops, since it so hot here. With that said, I own about 70 pair of Flip Flops all different brands and styles. My favorite out of all are the Planet Flops. They are GREAT for long walks, to hang out, run errands ect. Most flip flops that I own make my feet hurt after a while and make me feel like I am walking barefooted around town. But my Planet Flops feel like I'm walking on air. They fit snug and make my feet feel so restful and at ease. I am more than happy that I have found this GREAT company and love that, I would now be able to recommend Planet Flops to all my lovely readers. Also, Their customer service is amazing they reply super fast and even answer my email on a Sunday.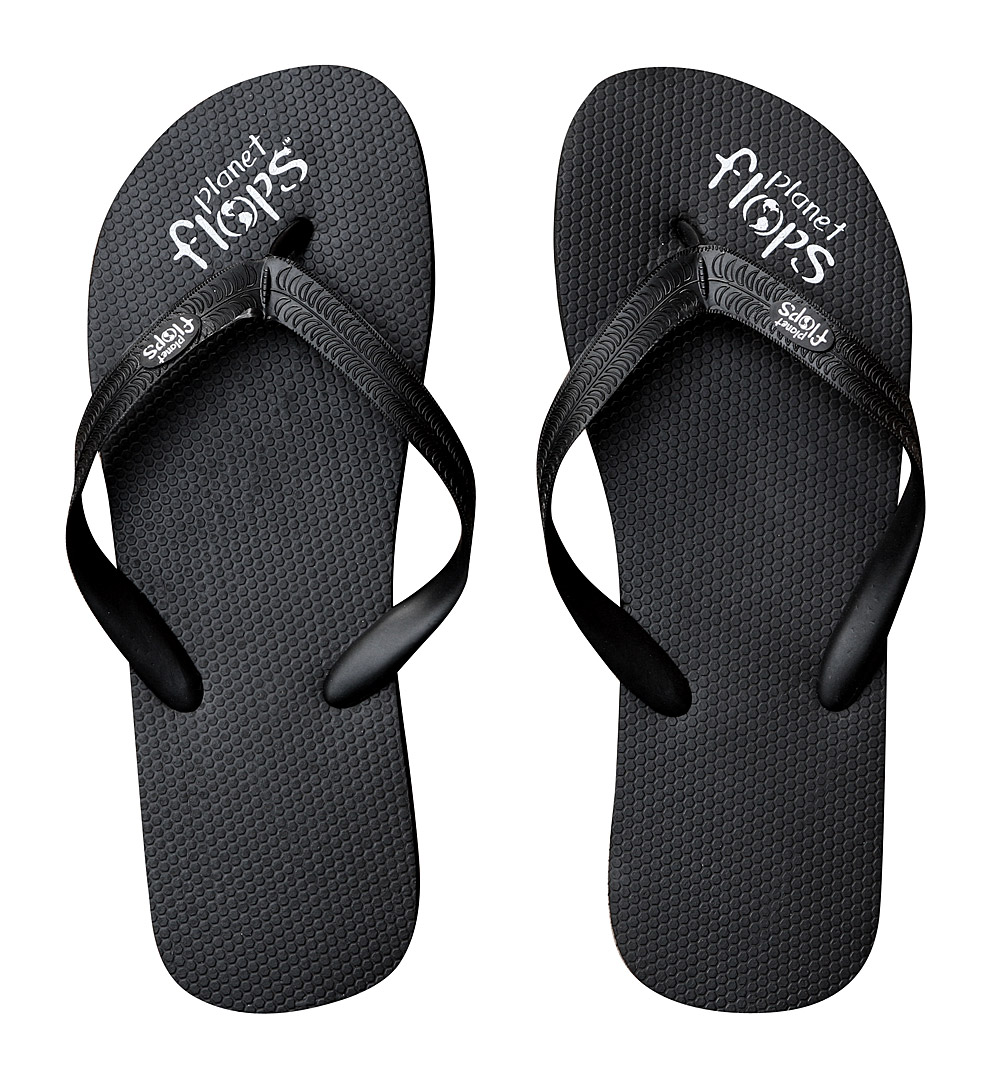 About
Planet Flops
....
From their site...
Dr. Sylvie, a Beverly Hills podiatrist, created Planet FLOPS when she realized that there was a demand for eco-chic and comfortable flip-flops. Instead of being made from synthetic rubber (which comes from petroleum and chemicals), Planet Flops are made in Brazil with natural rubber. Natural rubber comes from a rubber tree in the Brazilian rainforest. The trees are not harmed and are not chopped down (it is like extracting maple syrup from a tree). As destiny would have it, natural rubber is also more comfortable in that it provides greater cushion and flexibility. You immediately feel the difference in the quality and comfort as soon as you put them on your feet! 
♪♫•*¨*•.¸

❤
¸¸.•*¨*•♫♪♫♪•*¨*•.¸¸
GIVEAWAY
¸¸.•*¨*•♫♪♫♪•*¨*•.¸¸
❤
Win it:
Do NOT leave comments on my blog for the giveaway. Please leave them on Rafflecopter.
Disclaimer: This post consists of my opinions ONLY. No compensation was given for this review/giveaway. I did receive a free product from the sponsor to use and test for the purposes of this review. Your experiences may be different.