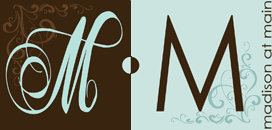 Are you looking for a rug? Madison at Main has a large selection of rugs. Madison at Main has a rug for every room in the house and even for the outside of your home. Madison at Main has so many different styles rugs that no matter what your taste are I am sure you will find a few or at least one you like. If you are anything like me you like having rugs all over the house (I get this from my grandma). A rug just makes your home look prettier and also gives any room your own little special touch. They also come in handy for the cold winters to keep you feet warm while you cook. Yeah, in my house no is allowed to wear shoes, so most of the time everyone walks

around barefooted. My choice of rug to review was the Jelly Bean brand. I had never heard of this brand before, so I was really excited to try it out. I am a huge fan of Sunflowers. They are so pretty and their colors are really earthy and I just loved them. When I saw this beautiful rug I knew it would look amazing on my kitchen floor and it would give my kitchen a little bit of style. The number one thing I absolutely love about this rug is that it is machine washable. I have washed it and it did GREAT (no strings coming out). I am a little OCD and I clean my rugs almost every time I do laundry and this rug was so easy to wash that when I get a chance I need to replace all my rugs with machine washable ones. See the ones I have are not machine washable, but I still wash them in the washing machine. The Jelly Bean rugs are made out of 35 percent recyclable materials. The Provence Sunflowers Rug comes in two sizes 22"x34" and .
About
Madison at Main
From their site
MadisonatMain.com is proud to announce the launch of our home decor consumer website. MadisonatMain.com is the culmination of over 100 years of combined experience in the Gift and Home Décor industry by the founders. This experience has given our team great instincts when it comes to recognizing trends in color and design.

Our goal at MadisonatMain.com is to bring great products at great prices to you, the consumer. From your first click on MadisonatMain.com, to the arrival of your purchase, every member of our team is dedicated to making your online shopping experience hassle free and satisfying.

Please don't hesitate to contact our Online Customer Service department with any questions or concerns you may have. We welcome your comments, and encourage you to write a review about your experience at MadisonatMain.com
Buy it:
Head on over HERE
Win a 20% Coupon code
:
Disclaimer: This post consists of my opinions ONLY. No compensation was given for this review/giveaway. I did receive a free product from the sponsor to use and test for the purposes of this review. Your experiences may be different.