Are you remodeling or looking to remodel your child's room? Then My wonderful Walls is the online shop to visit. I've had the amazing opportunity to work with this company that sells
Wall Mural
Stencils,
Wall Stickers
– Decals,
Wall Stencils
, Canvas, Wall Art, and Stencil Paint. They also have a large selection of themes for both girls and boys. After looking around in their online store, I came across the Perfectly Princess Wall Sticker Kit and fell in love with it.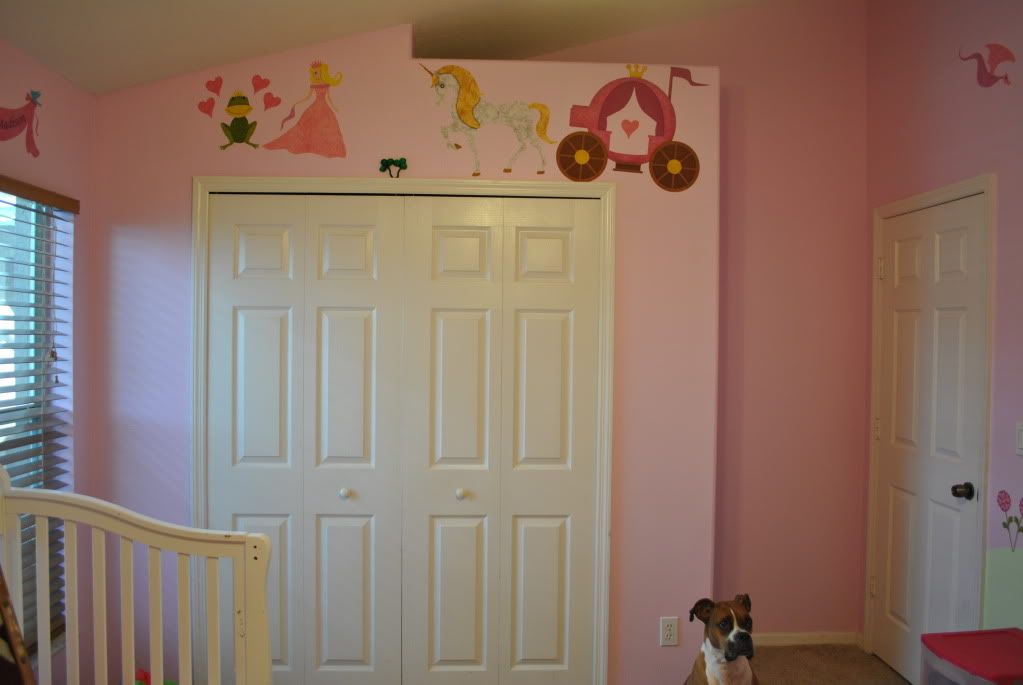 The product arrived at my house super fast and in perfect shape. My girls were super excited and loved that they each have a custom banner with their name on it. They made such a big deal about this. You can also pick different styles of princesses light hair/light skin or dark hair/dark skin. Till this day, they're still showing off their room to everyone that comes to visit (even the people that delivered our furniture had to see their room).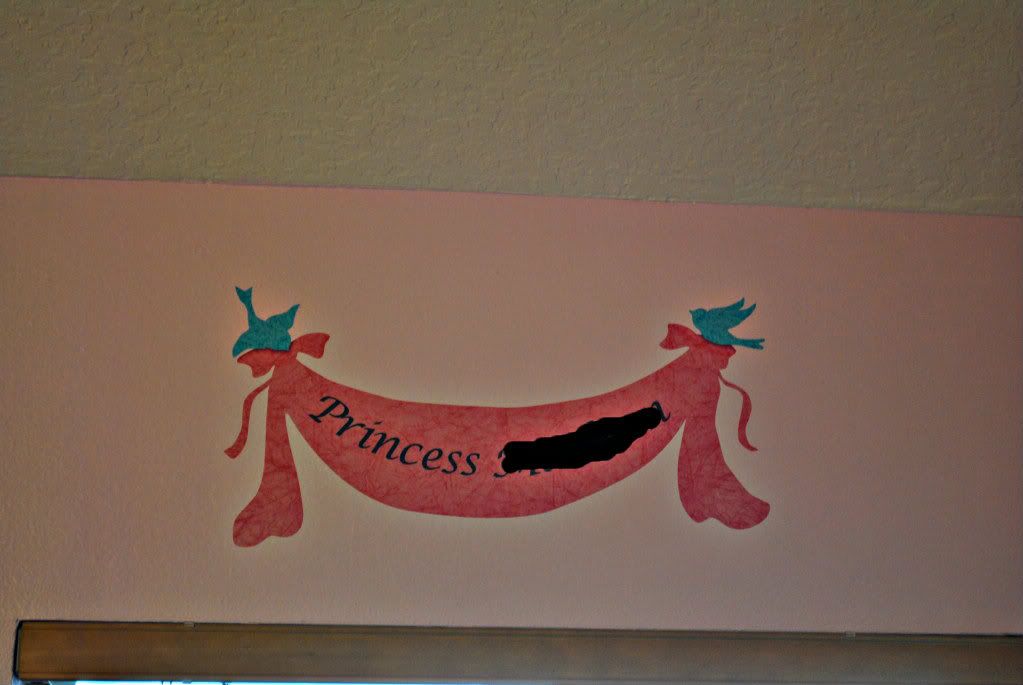 I really like how organized and professional this company is. The Wall Stickers are by far the best Decals I've ever seen. The quality is excellent and the stickers have a texture to them. They are reusable, which makes them super easy to use. I really love that I was able to move them from wall to wall if I wanted, until I found the perfect spot for them. I moved one of the birds three times and it still stuck to the wall and has not fallen.
My girls and I added goggle eyes to the birds and other characters to make them more realistic. I am extremely satisfied with the outcome of their room and have had many comments on how beautiful their room looks now. I am very happy that I was able to turn their room into a fairy tale and honestly couldn't have done it that simple and fast without My Wonderful Walls. I would recommend this to everyone, perfect gift for a baby shower. Please ignore my dog she is a camera hog! (sigh)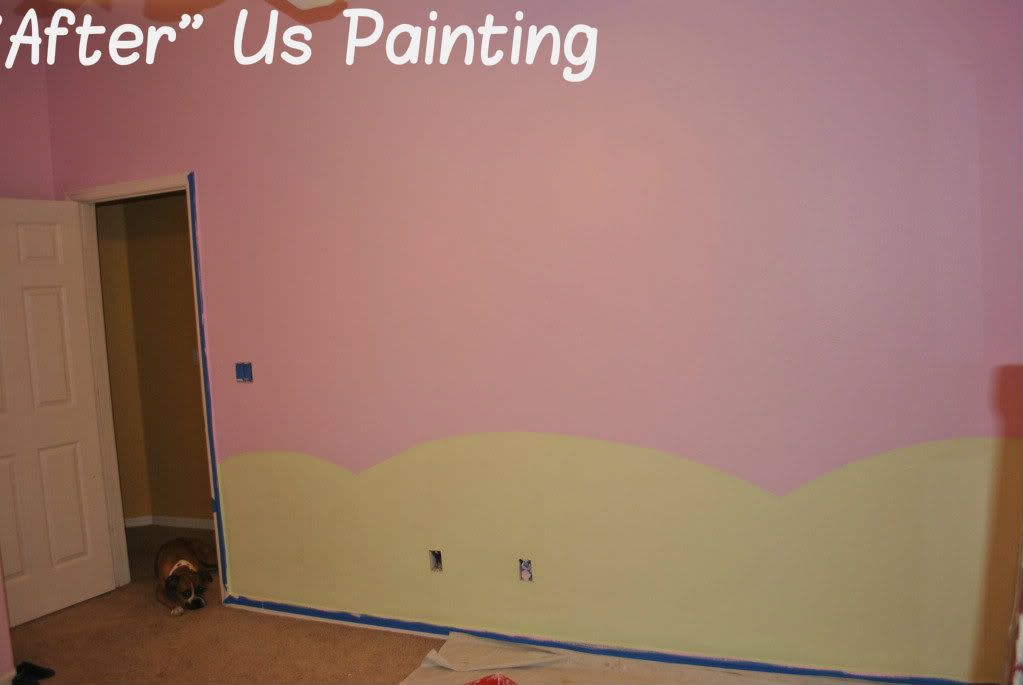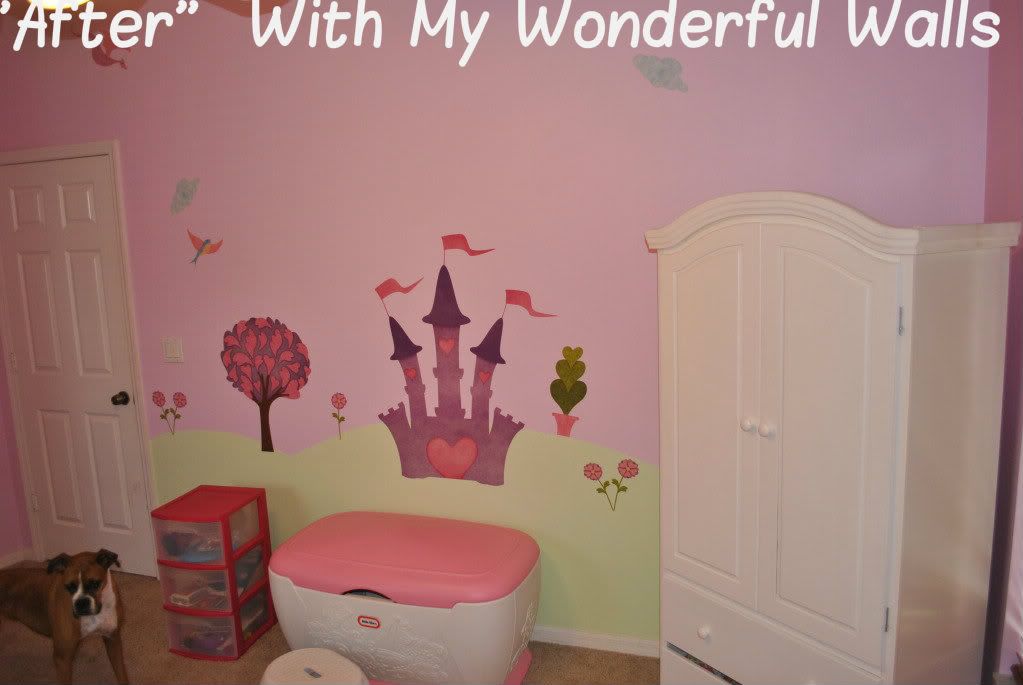 Buy it:
20% off Coupon Code:
lwt720  
Expiring 8/15 /12
Disclaimer: This post consists of my opinions ONLY. No compensation was given for this review/giveaway. I did receive a free product from the sponsor to use and test for the purposes of this review. Your experiences may be different.